Only two days until the "WrestleMania of the summer", SummerSlam, airs live on the WWE Network and on pay-per-view. Starting with NXT TakeOver: Brooklyn IV on Saturday (see Activision, "IV" means 4, not "IIII"), the biggest party of the summer will be a near-7-hour affair — it being one of the "Big Five" supercards on WWE's calendar. So, to hype up such a spectacle, it makes sense to get Terry Crews to do your promotional hype video. And it…is…WONDERFULLLLL!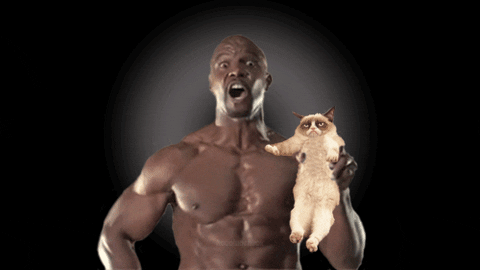 WWE has been hitting it out of the park with their hype packages as of late, and that golden touch continues with the above video promo. Plus, you know Mr. Crews had to squeeze in some pec bouncing, EVEN FROM UNDER HIS SUIT! Anyway, WWE SummerSlam is taking place this Sunday, August 19th from the Barclay's Center in Brooklyn, NY and on the WWE Network, and I'm going have a "Big Five" watch party with some close friends. How will YOU be watching SummerSlam?
Also, how 'bout that TakeOver, tho?