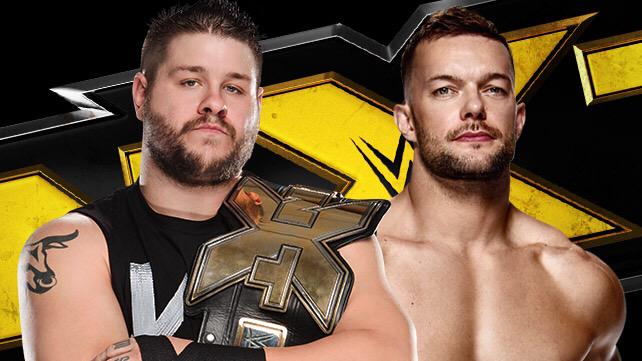 IT'S HAPPENING!!!
Not only will WWE pull out all the stops on their mini-tour of Japan later this summer with matches like Finn Bálor taking on Chris Jericho at the world-famous Ryōgoku Sumo Hall, but it was just announced yesterday that Bálor will receive his NXT title shot on July 4 in Japan against reigning champion Kevin Owens, live on the WWE Network. The proud NXT evangelist Triple H was quick to put the news on Twitter.
In fact, the WWE website even acknowledged Bálor's past life in Japan:
Though Owens defeated Bálor in their last encounter, Bálor has a bit of a home field advantage in Japan. He competed there for nearly a decade, starting as a young student sweeping the dojo floors and leaving a highly decorated champion. Plus, Bálor promised that Owens won't be facing the same Superstar he stepped in the ring with in March, stating that the reigning NXT Champion will come face to face with a demon in Japan.
So, wow, WWE ACTUALLY publicly acknowledged Bálor's journey from being a New Japan rookie to dominating its junior heavyweight division as Prince Devitt. I wonder whether or not the rest of the card being shown, or just the title match.  Also, will NXT look to expand it global reach? I guess we'll find out whether or not Hideo Itami (Kenta) whispered something in Kenny Omega's ear….