You know what's awesome? Professional Wrestling! You what also pretty darn awesome? Walt Disney animated movies (The Lion King FOR THE WIN)! But do you truly know what's really, super-freaking awesome. A mash-up of professional wrestling AND Walt Disney characters; namely the Disney princesses. That would a little extra interest in women's wrestling outside of attending a Hoodslam event.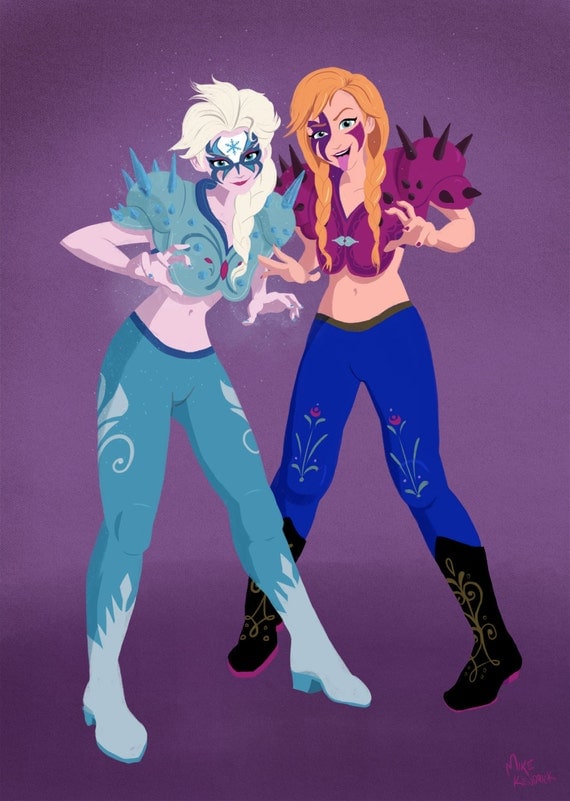 Mike Kendrick is an Edmonton, Alberta-based illustrator, and rather than tell you from my perspective about the inspiration behind is artwork, I'll just let his quotes do the work, instead:
I love dinosaurs, animation, and pro wrestling. Raised on a childhood diet of Disney films and Attitude Era WWE, I began to embrace these influences in my own artistic work. As a self-described jokes enthusiast, my taste in absurd and dumb humour is a part of my art and life — I've even given a public lecture to an audience of hundreds on pro wrestling as a legitimate performance art and a platform for modern myth-making.

My favorite wrestlers include Mick Foley and his groundbreaking character work as Mankind, Dude Love, and Cactus Jack; Goldust, both in the 90s and today, for very different but not dissimilar reasons; Dean Ambrose, for reasons that really shouldn't need to be explained; and pretty much the entire NXT women's roster, who I desperately hope will repair the damage that WWE has done to women's wrestling in the last 10 years or so.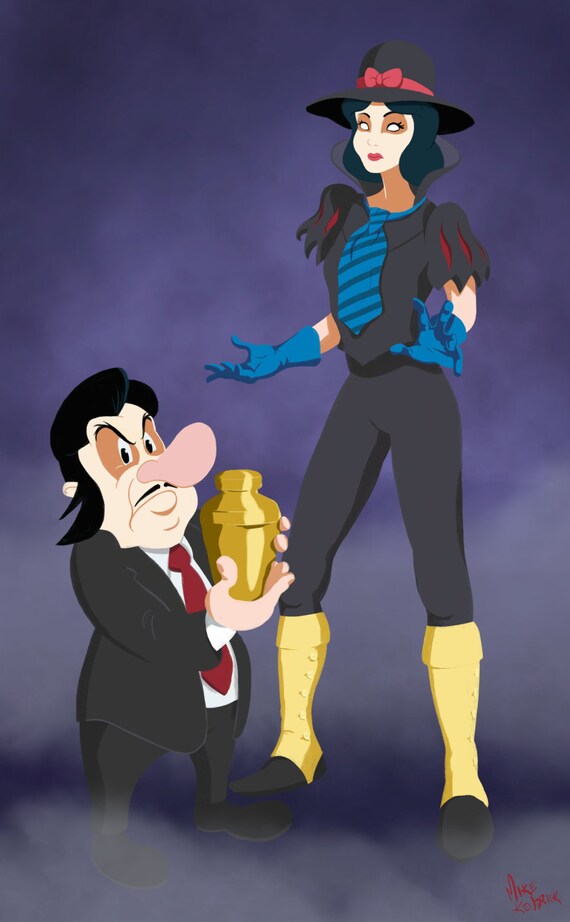 Can't go wrong with a guy who revels in dumb humor and appreciates the Three Faces of Foley. I want to go to a wrestling show and hang out with THIS GUY!  Plus, Mike has prints of his WWE/Disney Princess mash-up art available on his Etsy shop, and it's clear to see that these damsels are nowhere near distress!