Extreme Rising's live show last Saturday (December 29th) from Philadelphia was one of the wildest independent pro wrestling shows and one of the biggest highlights of 2012.  The highlight of the night was definitely Stevie Richards being crowned the new Extreme Rising World Heavyweight Champion, the last match of "The New F'n Show" Jerry Lynn (and the celebration that followed), along with a steel cage match the stole the show, and the overall card was full of surprises, and according to the reactions on Twitter, it was one of the best indy shows of 2012.  Hopefully, it won't be long until Extreme Rising gets a television deal (because competition in televised pro wrestling is AWESOME!). Check out the full results from the show after the break.  
EXTREME RISING 2012 FULL CARD & RESULTS
1) ER Championship Tourney Semifinal: Stevie Richards defeated Luke Hawx
2) ER Championship Tourney Semifinal: Rhino defeated Devon Storm
3) Facade defeated Jay Bradley.
4) Matt Tremont & BRIAN XL defeated Blue Balls (Balls Mahoney and Blue Meanie)
5) Greek Papadon defeats Little Guido.
6) Jerry Lynn defeated Homicide
7) 2-Out-Of-3 Falls Match: Hijo De Rey Misterio defeated Bestia 666
8) Four Corners Tag Team Steel Cage Match: BLK OUT (Jeez & Ruckus) defeated The Gangstas, Briscoe Bros and The Dramaticos
9) Matt Hardy defeated Sabu.
10) ER Championship Tourney Final: Stevie Richards defeated Rhino to become the first ever Extreme Rising World Heavyweight champion.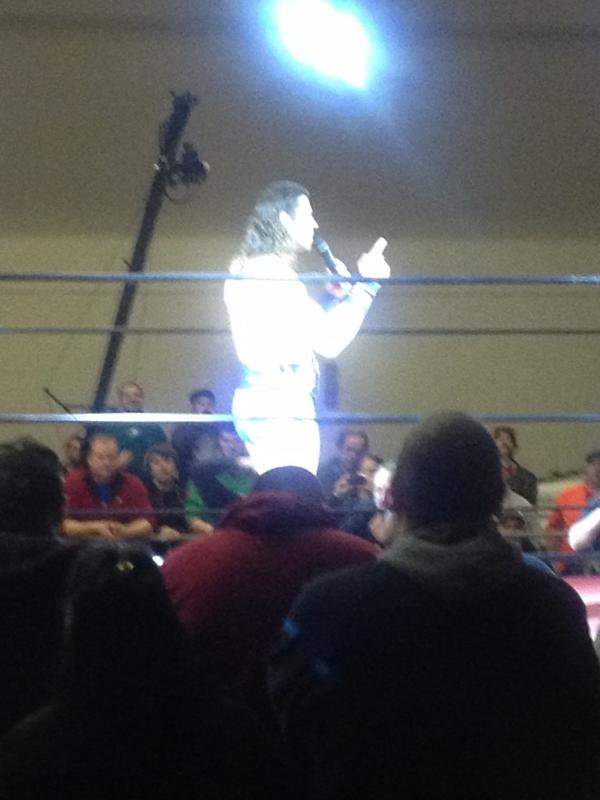 [Thanks Bleacher Report]