Bjarke Ingels on "Hedonistic Sustainability" at TEDxEast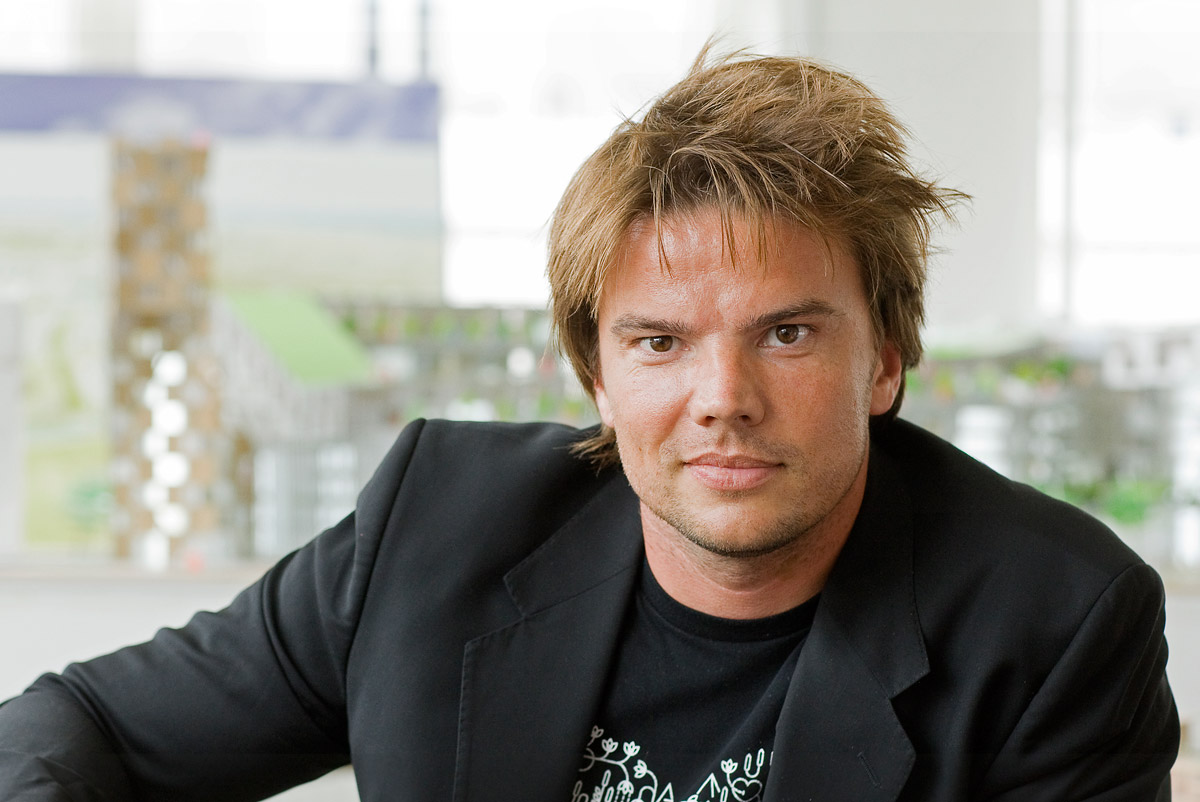 Bjarke Ingels' architecture is known for being luxurious, sustainable and community-focused. In this TED lecture, he showcases his playful designs and unlikely architectural solutions, ranging from a factory chimney that blows smoke rings, to a ski slope built atop a waste processing plant (which was from a design competition he recently won).  It is often described that "theory meets pragmatism meets optimism" in Ingels' architecture, as his think-big philosophy comes from his hands-on, deeply-thought-out, grassroots (from the bottom-up) understanding of the needs of a building's occupants and local environment.  
Bjarke Ingels is principal architect of BIG (Bjarke Ingels Group), based in Copenhagen, Denmark.  A former employee and apprentice at Rem Koolhaas' OMA firm, Ingels takes a similar approach, which is: "experimenting with pure space, but never losing sight of the building as a solution to a real-world problem".  Ingel's manifesto "Yes Is More" is presented in the form of a giant cartoon strip, measuring up to approximately 426.5 feet long, that reminds and inspire people to keep thinking big and to view our modern problems as challenges.  The those of us of the nerdy persuasion, you can download the manifesto in comic-book form. YAY!
Ingles' most famous projects include: the Stavanger Concert House, Tallinn's City Hall and the VM Houses. Those structures, along with other works of his, from his several skyscrapers, a mixed-use projects in a developing neighborhood of Copenhagen, plus a project for a new commercial harbor-island aim to "bring coherence to the urban fabric and to help their occupants and users lead better lives."
Posted on September 3, 2012, in Architecture, Video and tagged Architecture, big, Bjarke Ingels, Bjarke Ingels Group, bottom-up, bottomup, cartoon strip, copenhagen, deeply-thought-out, deeplythoughtout, denmark, grassroots, ground-up, groundup, hands-on, handson, lecture, luxurious, OMA, rem koolhaas, Stavanger Concert House, sustainable, Tallinn's City Hall, TED, think-big, thinkbig, VM Houses, yes is more. Bookmark the permalink. Leave a Comment.